Announcement: 77th Colloquium on May 25th, 2023 at 4 p.m.
Topic: "Hybrid Burner Operation with Hydrogen and Energy Saving with the iRecu®".
Speaker: Sonja Schlegel (Project Engineer, Kueppers Solutions GmbH, Dortmund)
You are kindly invited to attend this colloquium. Afterwards, there will be an opportunity for discussion and conversation over snacks and refreshments.
-> Here you can find more information and an overview of our upcoming colloquia.
Who are we?
Currently 13 industrial companies and 6 institutes of the RWTH Aachen University are involved in the Aluminium Cluster AMAP.

The partners involved in the Aluminium Cluster AMAP agree on a pre-competitive objective as an essential pre-condition for successful, sustainable project work.

The project staff from industry and university work actively, across disciplines and in an interdisciplinary structure at a physical location in Aachen.
What do we do?
Holistic research approach along the entire value chain "From raw material to component" for "Innovations in aluminium" as the basis for sustainable benefits for our partners.
Basic research and practice-orientated R&D for the material aluminium and its alloys and implementation in innovative process technologies.

Projects are initiated and realised through interdisciplinary, pre-competitive cooperation between companies of the aluminium industry, institutes of RWTH Aachen University and end users in known or new fields of application.

Promotion of R&D networking through various constellations of cooperation in consortia.
What do we offer?
Promotion of cooperation, innovation and expertise development based on an open partnership across organisational levels.

Generation of innovative ideas and joint implementation of project results in defined working areas.

Win-win situation and synergy effects through practice-oriented cooperation between industrial departments and RWTH Aachen University institutes.

Access and promotion of young talents

Colloquia, workshops and an AMAP FORUM for interested parties.
AMAP - the R&D Aluminium Cluster at RWTH Aachen University - looks back on two days of interesting presentations, which provided an insight into the activities along the entire value chain of aluminium materials, from raw material to application.
Read more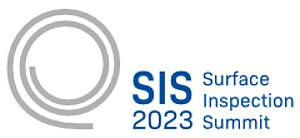 AMAP supports the SIS.Europe 2023 in Aachen.
November 09 - 10, 2023 at the TEMA Pyramid in Aachen
Read more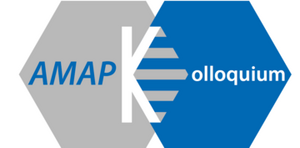 We are very pleased to inform you that from now on our colloquia will be held again. The colloquia take place every 3rd Thursday in a month and will be presented in a hybrid system, so you can follow the lecture online and in presence.
Read more